Ireland:
Obton Limited
Fitzwilliam House
4 Pembroke Street Upper
Dublin D02 VN24
Ireland
Phone: +353 (1) 5175900
U.K:
Obton Limited
24 Old Queen Street,
London, SW1H 9HP
U.K.
Phone: +44 (0) 207 7958104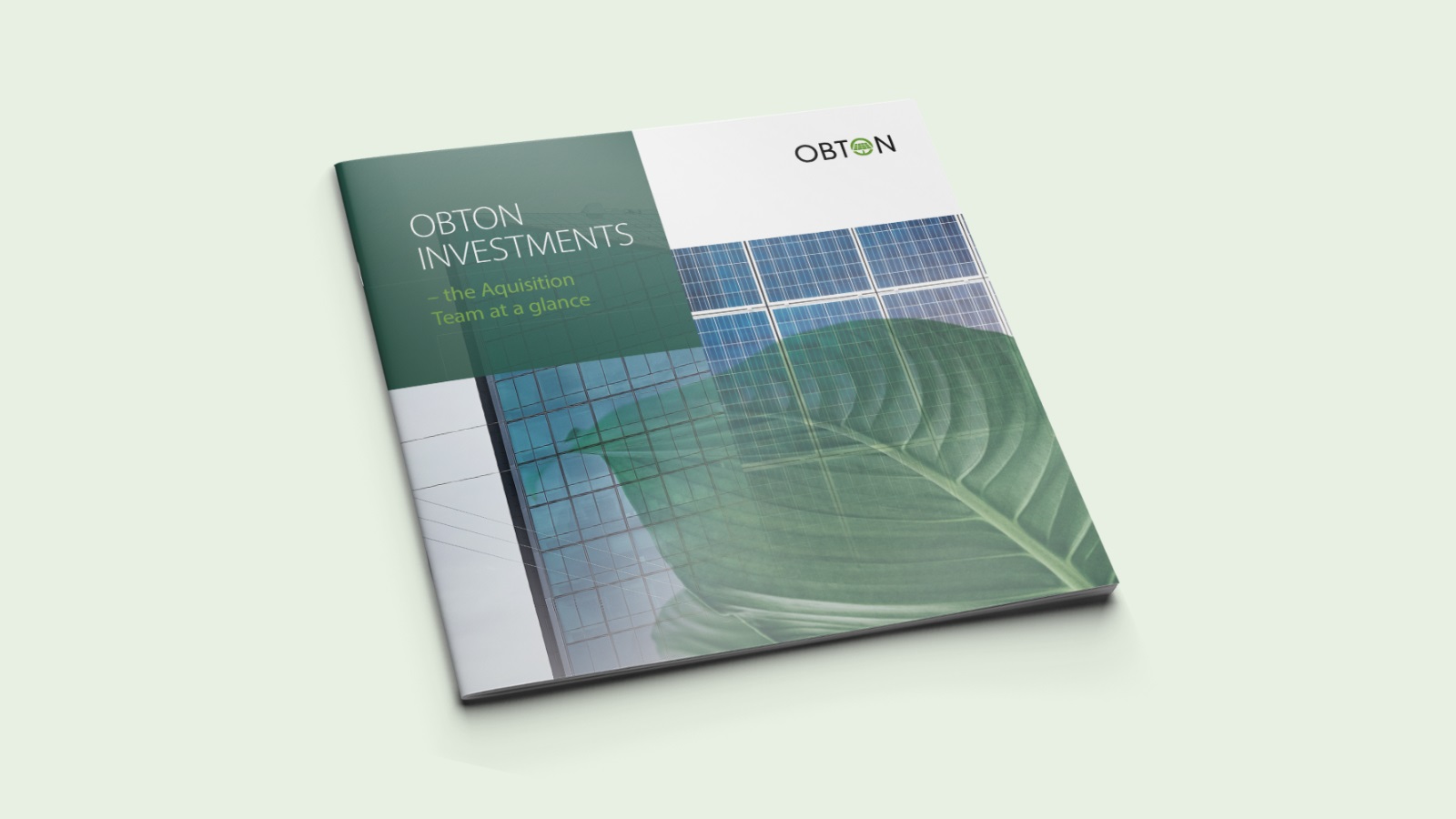 The Aquisition Team at a glance
In this booklet, we give you insight into our unique expertise in the processes related to development, investment, financing and operation of solar parks.
We also give you insight into what a positive difference our solar parks make for nature, people and communities.